~~ This page is now part of the "Archives" Category on this Wiki. This page is also protected from edits. If you wish to make an edit, please contact SIGEmily ~~
Merchant is one of the lineages, or classes, available in The Black Death.
Description:
Your middle-class upbringing gave you the knowledge you need to turn resources into valuable items. Times are hard and gold is scarce, but people need what you have to sell. You are an upstanding member of society with great charisma and people have trust in your products. Everything from sturdy tools for peasants, sharp weapons for militia and fancy clothes for the elite. So set up shop in the city and start making money. Merchant class unlocks "Monk" and "Smith" via the skill tree.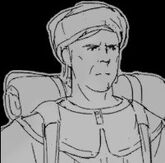 Merchant class skill "Trade"- Set up a shop, pick and chose items within your inventory to sell to other players, at any price.
Merchant skill tree:
Merchant skill tree:
(1) Iron Smith: Craft Iron Ingot
(3) Standard Knifesman : Craft Dirk Dagger
(3) Silver Smith: Craft Silver Ingot
(3) Expert Knifesman: Crusader Dagger
(3) Standard Armorer: Studded Leather Gambeson
(1) Expert Brewer: Mead
(2) Expert Cook: Vegetable Stew
(2) Expert Soup Maker: Pumpkin Potage
(4) Novice Apothecary: Bandage
(2) Plague Curer: Standard Plague Cure
(1) Tanner: Leather
(2) Hatmaker: Coif
(2) Expert Tailor: Forester Cap and Forester Trousers
(2) Expert Hat Maker: Merchant Hat
(4) Master Tailor: Merchant Tunic and Merchant Trousers
Community content is available under
CC-BY-SA
unless otherwise noted.